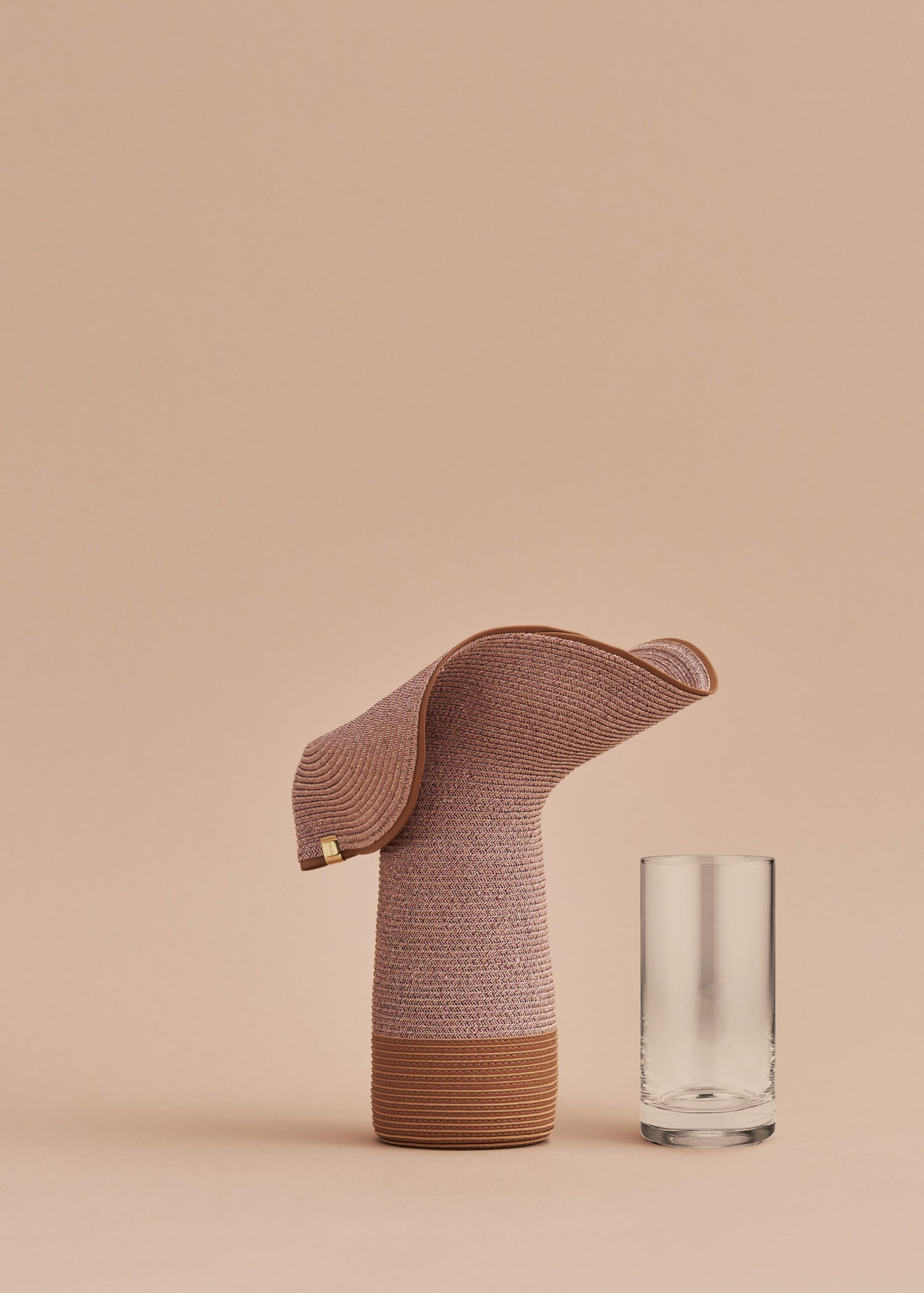 Nano Lapel Vase
Edition Camel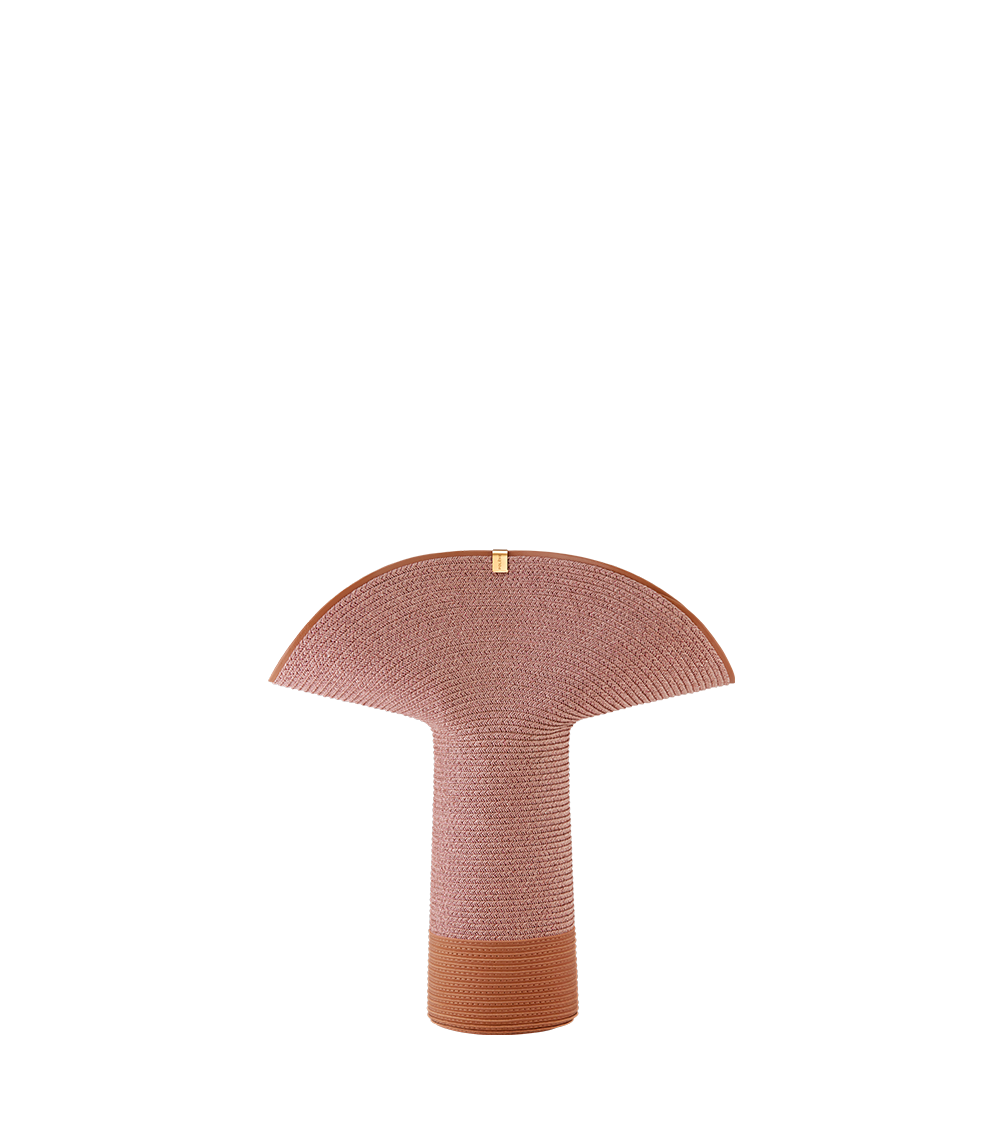 The collaboration with the Japanese House Mobje brings life to a reinterpretation of their "Lapel" vase, mixing Polène's upcycled leather offcuts with woven paper fibers. This new material dresses the base of the handcrafted object which flares out into a shape of folds and waves. The design is adjustable due to the free placement of the metal clip. A glass vase hidden inside brings dried or fresh floral decorations to life.
Full grain smooth calf leather from upcycled Polène offcuts.
Japanese natural paper fiber.
Handmade in Japan.

In the event of a stain, clean with a soft cloth dipped in a diluted neutral detergent and wipe clean with a damp cloth. If the vase gets wet, absorb with a dry cloth and leave to dry in the shade. To remove dust, brush with a soft brush parallel to the decorative seams.
Height of vase: 25cm
Diameter of the bottom of the vase: 7,5cm
Diameter of the top of the vase: 23cm
Dimensions of the inner glass vase: 12,7x6,3cm
Weight: 462g
Weight at the bottom of the vase ensures its stability.
Description

The collaboration with the Japanese House Mobje brings life to a reinterpretation of their "Lapel" vase, mixing Polène's upcycled leather offcuts with woven paper fibers. This new material dresses the base of the handcrafted object which flares out into a shape of folds and waves. The design is adjustable due to the free placement of the metal clip. A glass vase hidden inside brings dried or fresh floral decorations to life.

Size & fit

Height of vase: 25cm
Diameter of the bottom of the vase: 7,5cm
Diameter of the top of the vase: 23cm
Dimensions of the inner glass vase: 12,7x6,3cm
Weight: 462g
Weight at the bottom of the vase ensures its stability.

Materials

Full grain smooth calf leather from upcycled Polène offcuts.
Japanese natural paper fiber.
Handmade in Japan.

In the event of a stain, clean with a soft cloth dipped in a diluted neutral detergent and wipe clean with a damp cloth. If the vase gets wet, absorb with a dry cloth and leave to dry in the shade. To remove dust, brush with a soft brush parallel to the decorative seams.

Shipping and returns
Details
Polène x Mobje limited edition
Handmade in Japan
Smooth calf leather from upcycled leather offcuts and natural Japanese paper fiber
Contains a glass vase and a stabilizing weight inside
Suitable for both fresh and dried flowers